El problema
Sus raíces
Las soluciones
El corredor petroquímico del sur de Luisiana, al borde del río Misisipi desde Baton Rouge hasta Nueva Orleans, afecta de manera desproporcionada a comunidades de gente indígena y negra, causando altas tasas de cáncer, devaluación de propiedades y dislocación de barrios.
El racismo ambiental en Luisiana se deriva de la colonización europea y estadounidense del siglo XVIII en tierras indígenas y del desarrollo de plantaciones usando mano de obra de personas esclavizadas. Tras la Guerra Civil, las comunidades afroamericanas establecieron freetowns pertenecientes a personas negras a lo largo del río. A lo largo del siglo XX, al construir plantas donde antes hubo plantaciones, el estado y la industria atacaron zonas adyacentes y arruinaron el valor de las viviendas en comunidades donde históricamente han residido personas negras. El gobierno local destruyó asimismo la riqueza de las familias negras de Nueva Orleans al construir la subdivisión Gordon Plaza sobre un vertedero tóxico.
La "Brigada de baldes" de Luisiana promueve una moratoria en la expansión y construcción petroquímica en el estado Luisiana. La población de Gordon Plaza reclama que la Ciudad de Nueva Orleans financie en su totalidad el reasentamiento de las personas propietarias.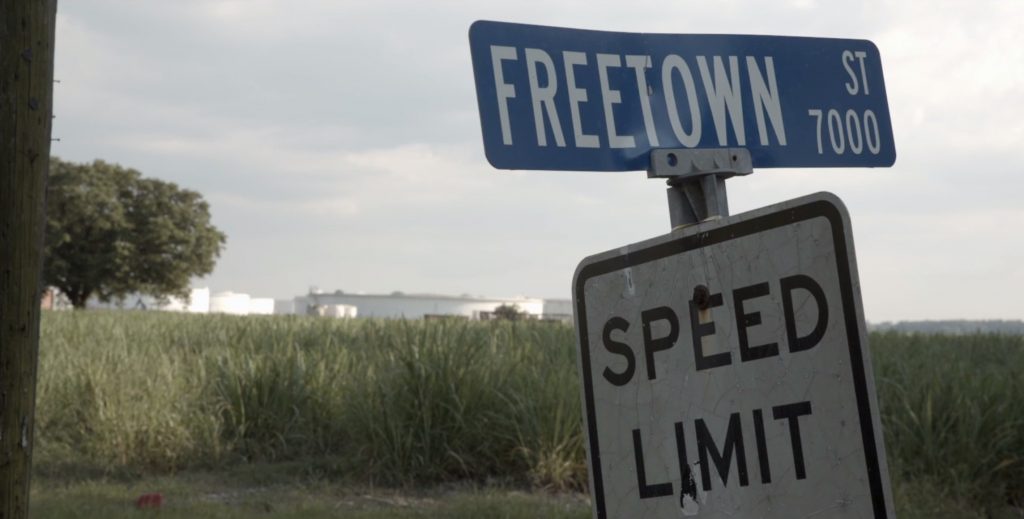 2017: La calle Freetown en St. James, Luisiana.
Courtesy of Louisiana Bucket Brigade.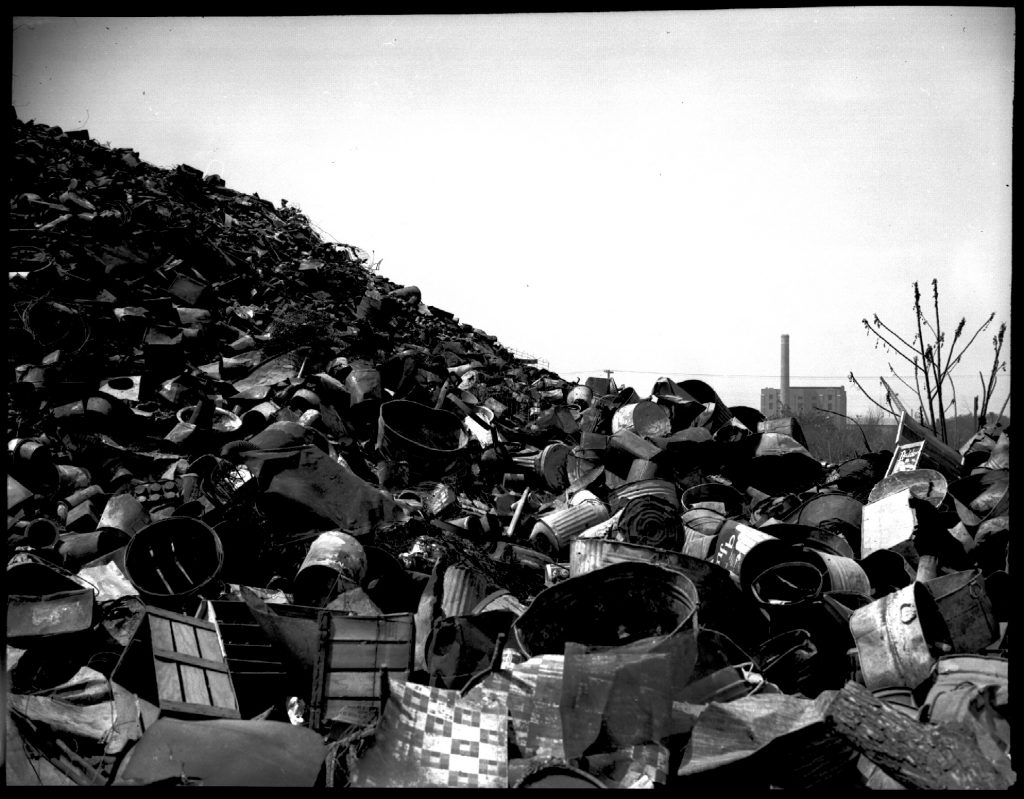 1939: Vertedero en la calle Agriculture. WPA Photography Collection.
Courtesy of Louisiana Division/City Archives, New Orleans Public Library.