Visit the Gordon Plaza neighborhood in New Orleans's Upper 9th Ward, the site of a former landfill and current EPA Superfund site. Then head upriver to St. James, LA to Burton Lane, where a fenceline community borders the Nu-Star Plant.
Voice Over: Ella McIntire; Filmed By: Ella McIntire, University of New Orleans. Produced with Talking Eyes Media
Bayou Bienvenue in New Orleans Ninth Ward contains the remains of a once-healthy cypress swamp. It sits at the edge of the Lower Ninth Ward, still devasted by flooding after Hurricane Katrina. A boat trip along the Intercoastal Waterway illustrates the destructive effects of man-made channels and the importance of protecting wetlands to guard the city from catastrophic flooding.
Voice Over: Matt Phillips. Filmed By: Ella McIntire and Owen Wagner.
University of New Orleans National Wildlife Federation & Restore the Mississippi River Delta. Produced with Talking Eyes Media.
The Problem
The Roots
The Solutions
South Louisiana's petrochemical corridor, along the Mississippi River from Baton Rouge to New Orleans, disproportionately affects Native and Black communities, causing high cancer rates, devaluation of property, and displacement of neighborhoods.
Environmental racism in Louisiana stems from 18th-century European and U.S. colonization of Native land and development of plantations using the labor of enslaved people. After the Civil War, African Americans established Black-owned freetowns along the River. In the 20th century, as plants replaced plantations, state and industry targeted sites adjacent to historic Black communities, demolishing home values. Similarly, local government destroyed Black families' wealth in New Orleans by building the Gordon Plaza subdivision atop a toxic landfill.
The Louisiana Bucket Brigade advocates for a moratorium on petrochemical expansion and construction in Louisiana. Gordon Plaza residents demand fully funded relocation of homeowners by the City of New Orleans.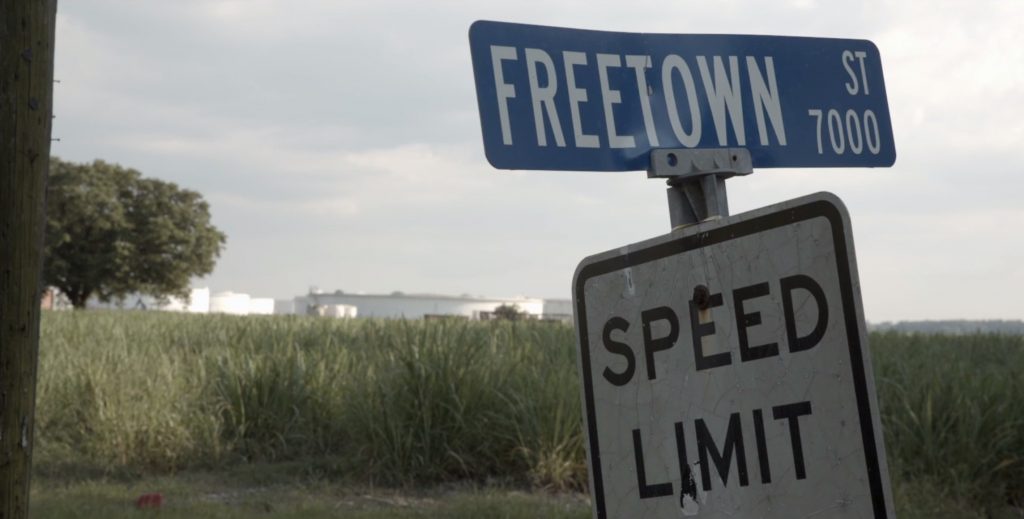 2017: Freetown Street in St. James, LA.
Courtesy of Louisiana Bucket Brigade.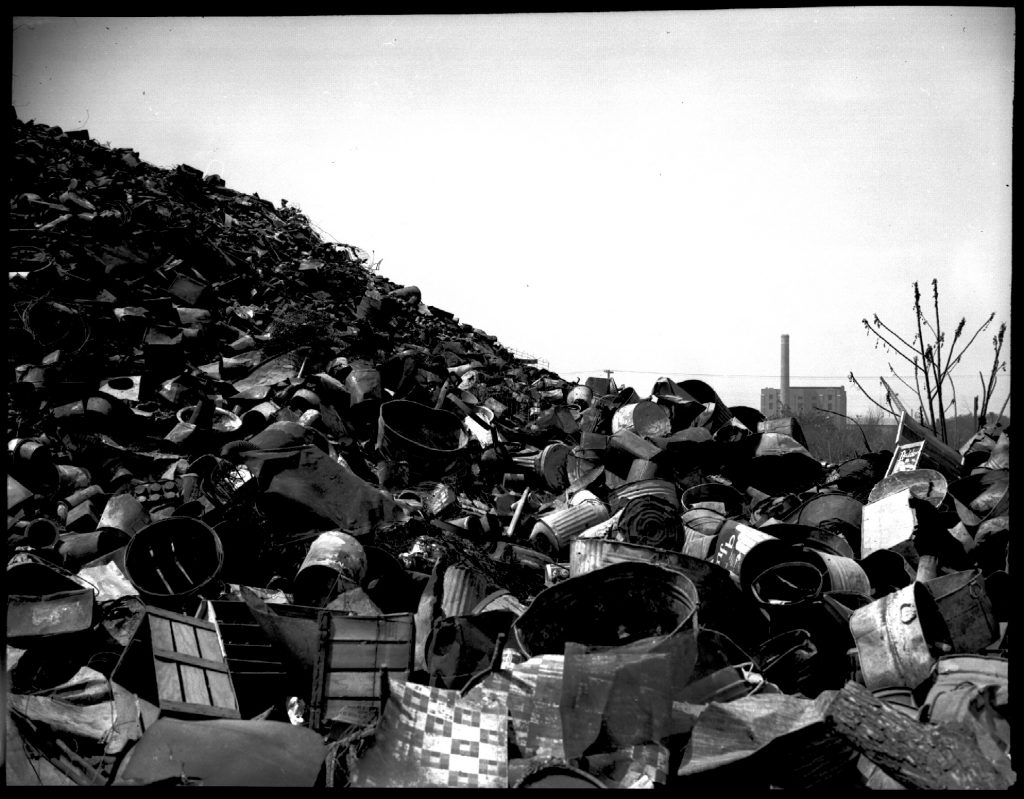 1939: Agriculture Street Landfill, 1939. WPA Photography Collection.
Courtesy of Louisiana Division/City Archives, New Orleans Public Library.