Project: Cultivando acción: La jardinería como agente de cambio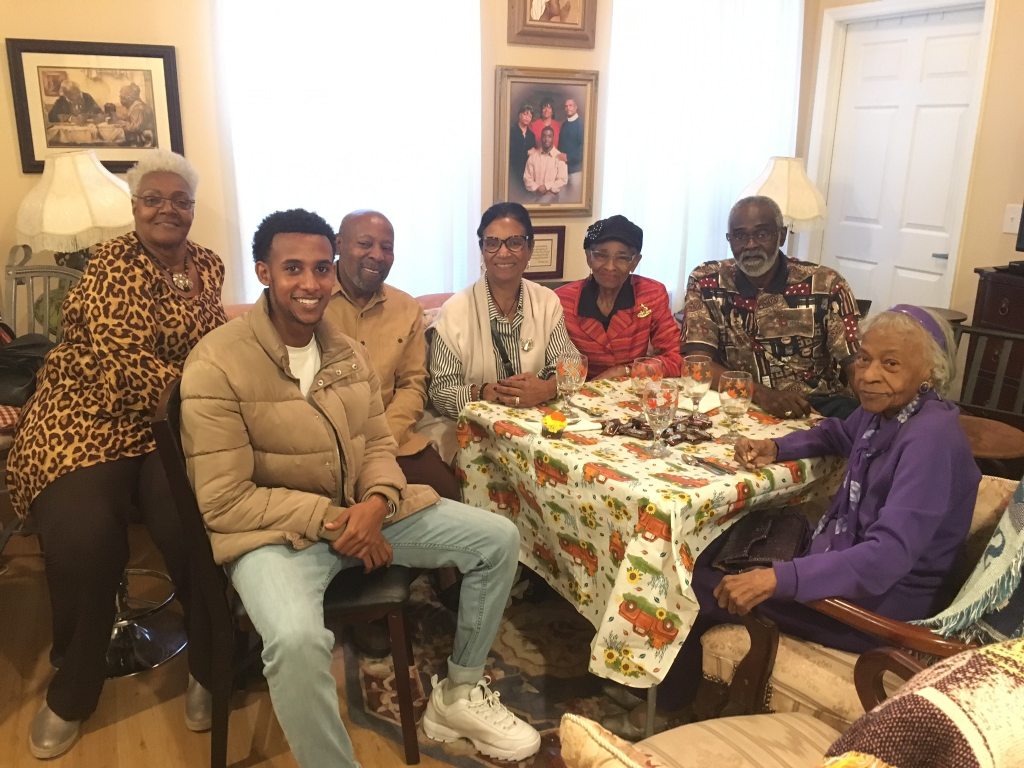 2019: Duke student Surafel Adere with Year Round Garden Club members.
Courtesy of: Rachel Radvany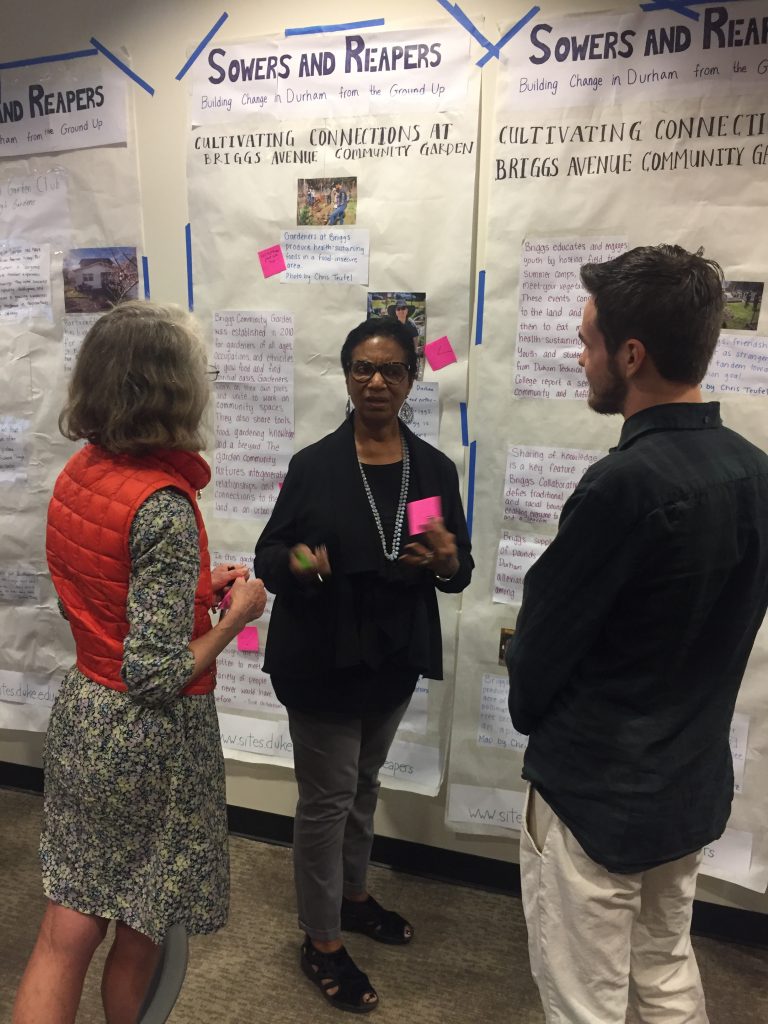 2019:Duke student Chris Teufel (right) discusses our research with some of our partners.
Courtesy of: Robin Kirk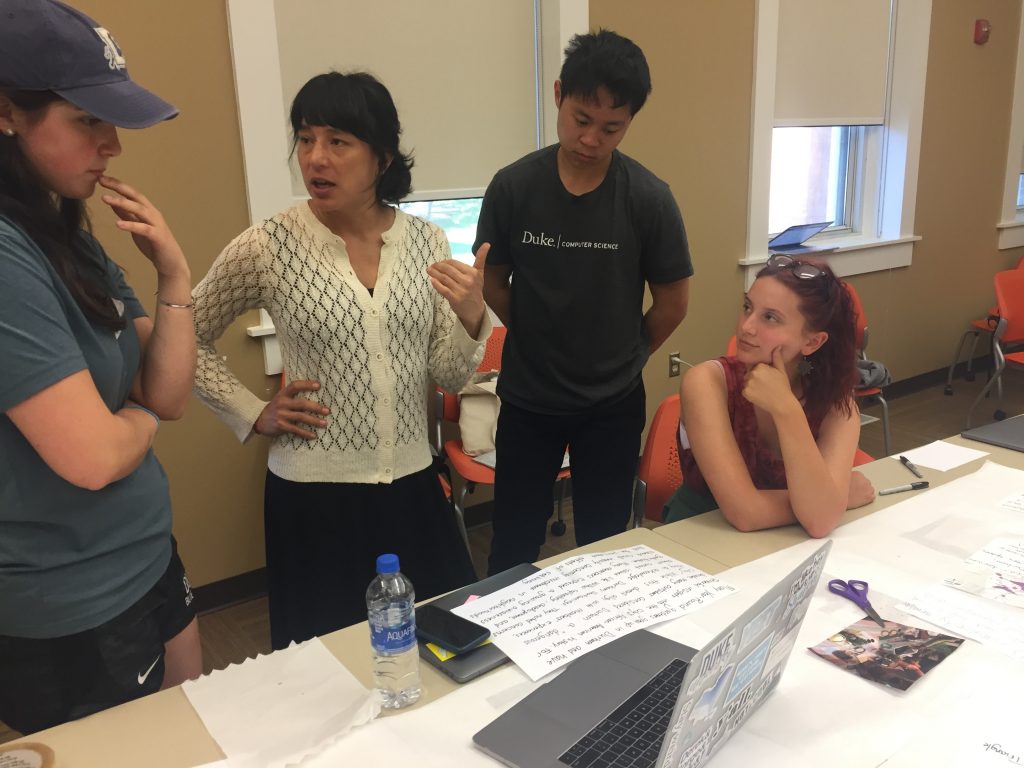 2019: Instructor Saskia Cornes (center) works with students (from left) Rachel Radvany, Daniel Woo, and Elena McNiece to craft our presentations.
Courtesy of: Robin Kirk