Providence, RI (Pageacoag)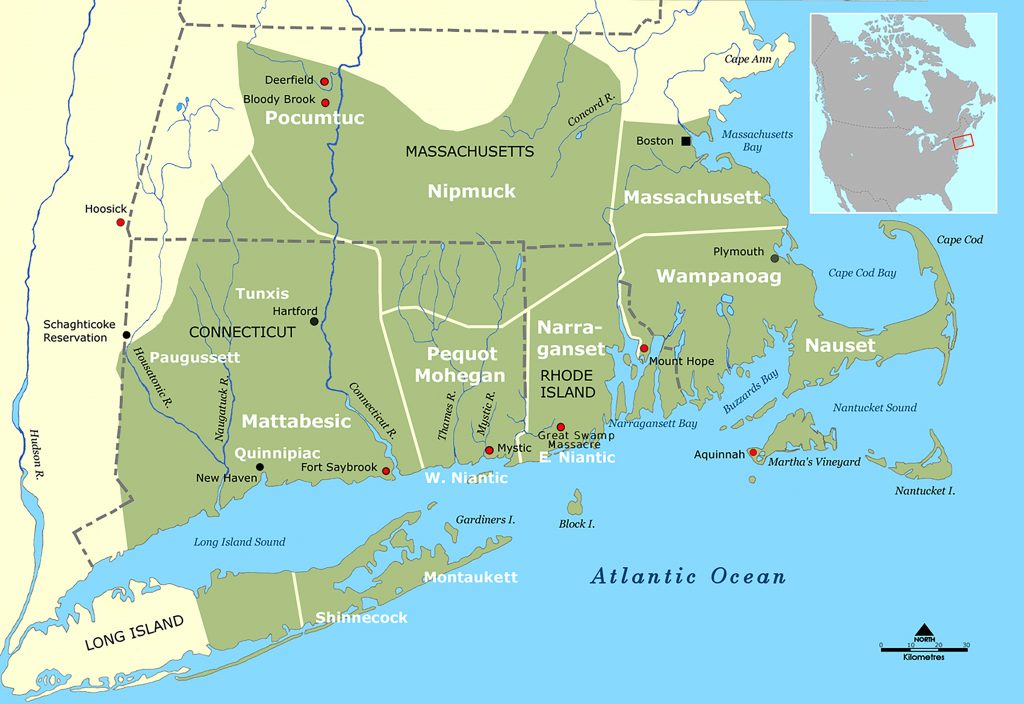 This map is helpful with geography, but Indigenous nations in New England do not recognize rigid boundaries.
Courtesy of Wikimedia Commons.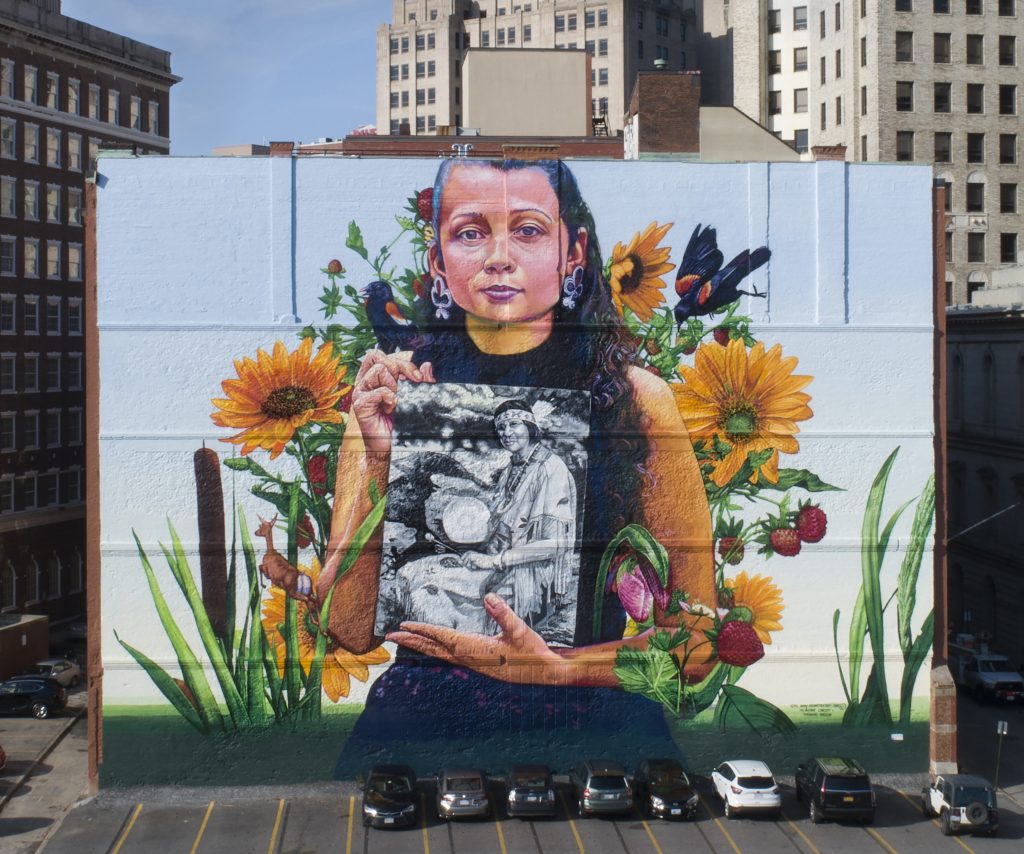 Still Here, in Providence, depicts Narragansett artist Lynsea Montanari holding a portrait of Narragansett/Wampanoag leader Princess Redwing.
Courtesy of Gaia Street Art and The Avenue Concept.
The Problem
The Roots
The Solutions
"We, the Narragansett people, continue to exist on this land, the land the Creator set aside for us." —Elder Dawn Dove
Centuries have passed since the beginning of colonization in the Americas, but the process is ongoing. In Rhode Island, ecological warfare and continued displacement of the Narragansett Nation from their ancestral lands has disrupted their cultural practices.
The dominant historical narrative of Rhode Island fails to recognize the centrality of land to Narragansett lifeways, resulting in disproportionate access to vital natural resources. Despite these traumas, the Narragansett maintain a relationship with their land.
For Native communities, access to clean earth, air, and water is not just about survival but also identity and spirituality. To address environmental issues, we must understand how colonial structures like land ownership, pollution, and resource commodification harm Native communities and Earth. This can happen through Indigenous-centered community activism in Rhode Island and across the nation.