High in the mountains of Adjuntas, Puerto Rico, we visit Sandra Farms coffee plantation to discuss farming and food sovereignty in Puerto Rico both before and after Hurricane María.
Voice Over: Kiara Rivera Santiago. Filmed By: Laura Malishke, Laura Malishke Photography; Additional contributors: Bryan Ramos Romero, Daniela Mulero Morales, Joe Centeno Reyes, Marci Denesiuk, Sandra and Israel Gonzalez of Sandra Farms, Adjuntas. University of Puerto Rico at Mayagüez, produced with Talking Eyes Media.
See the beautiful, but vulnerable, beaches of Puerto Rico. Under post-disaster conditions, the quality of already susceptible coasts and reefs are extremely unreliable due to illegal dumping.
Voice Over: Juan M. Perez Gonzalez and Steve Tamar. Filmed By: Astrid Zapata De Jesus. Additional contributors: Kevin Lopez Matias, Allyson Vargas Ortiz, and Andres Perez Colon.
University of Puerto Rico at Mayagüez. Produced with Talking Eyes Media.
The Problem
The Roots
The Solutions
After category 5 Hurricane María devastated Puerto Rico in 2017, the government failed to provide adequate relief to the approximately 3.4 million U.S. citizens who live here, sparking a massive humanitarian crisis. People struggled with unsafe drinking water; lack of food, fuel, energy, and communications; compromised housing and homelessness; a dearth of medical and mental health care; and the erosion of public services.
Our post-hurricane precarity emerges from the colonial relationship between the Commonwealth of Puerto Rico and the United States, and the ongoing economic depression that has crippled the island and undermined the security of the population.
We suggest that spaces at risk for climate-driven disaster pursue the model of the citizen scientist and citizen responder—the everyday, average person who is prepared and equipped to care for themselves and their community in a time of crisis—working in collaboration with functioning government initiatives.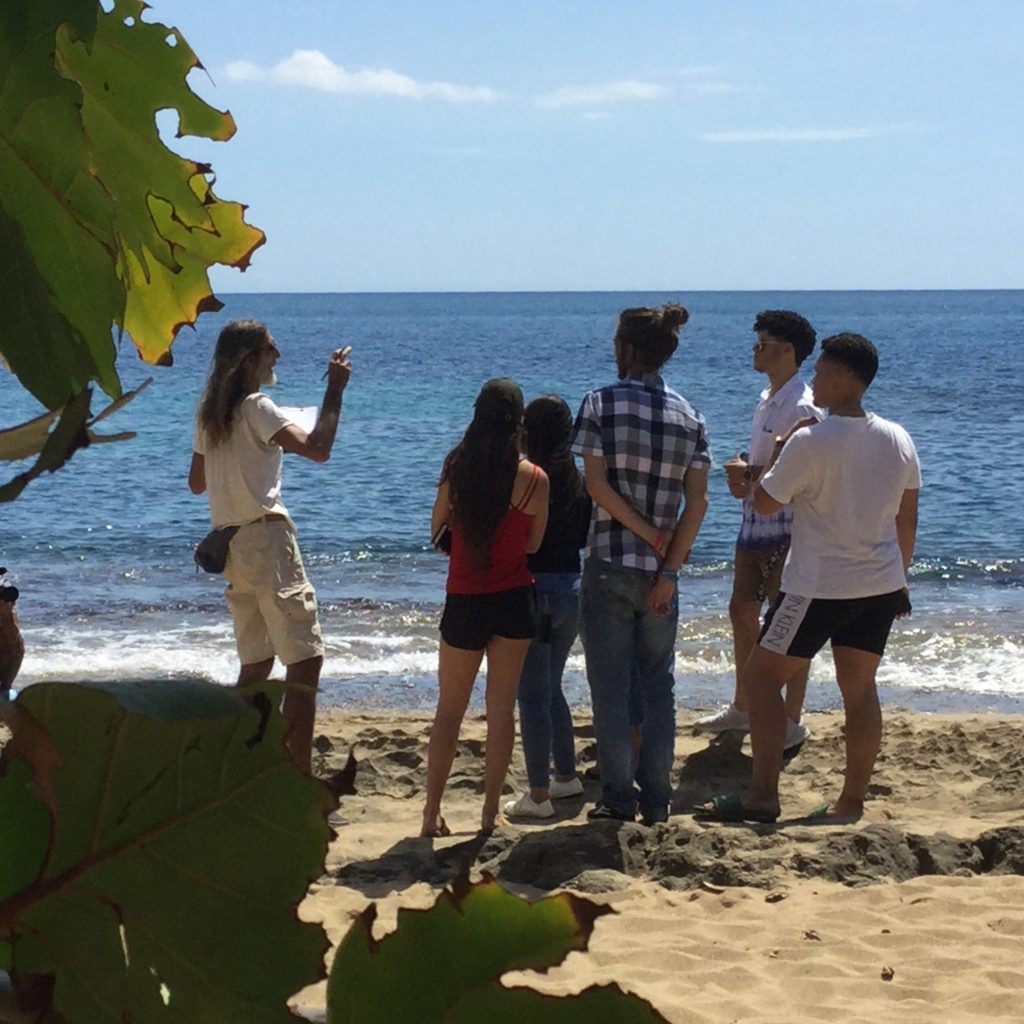 2019: UPRM students learning to test water quality at Steps Beach, Rincón.
Courtesy of Ricia Anne Chansky.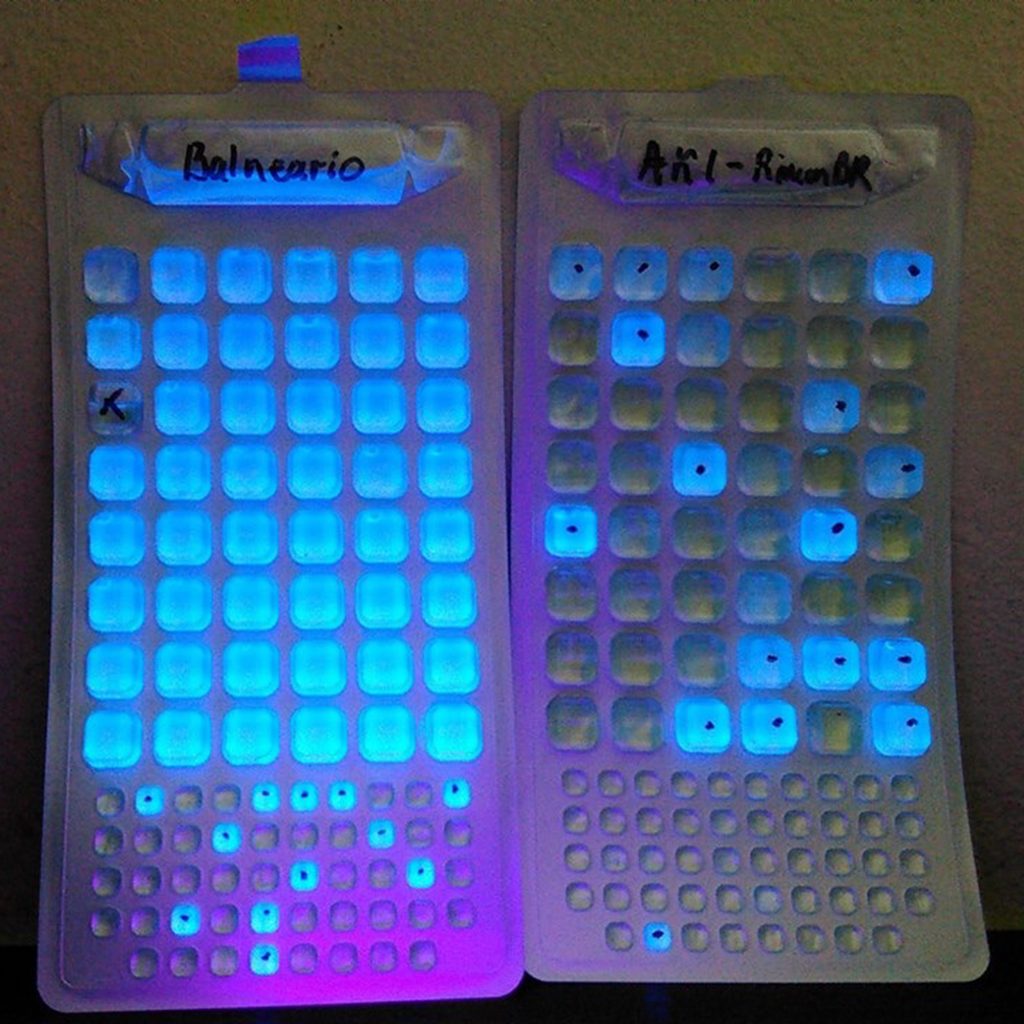 2019: Water quality test from the public beach of Rincón showing 25X the danger level, a Mega Red Alert.
Photograph courtesy of Steve Tamar, Fundación Surfrider Rincón.