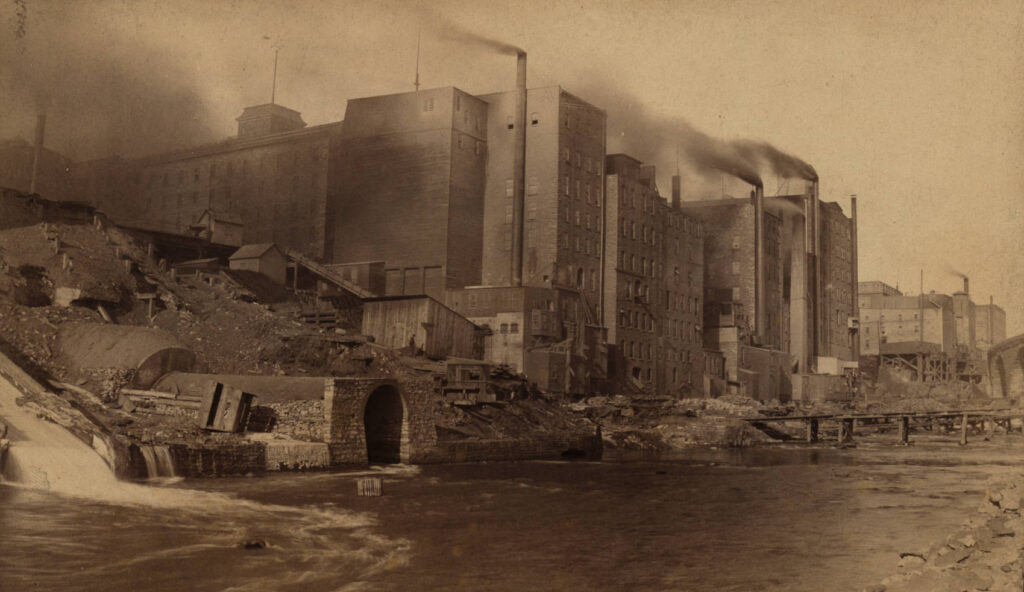 1890–1894: Milling industry on the West Bank of Saint Anthony Falls. 
Courtesy of Hennepin History Museum.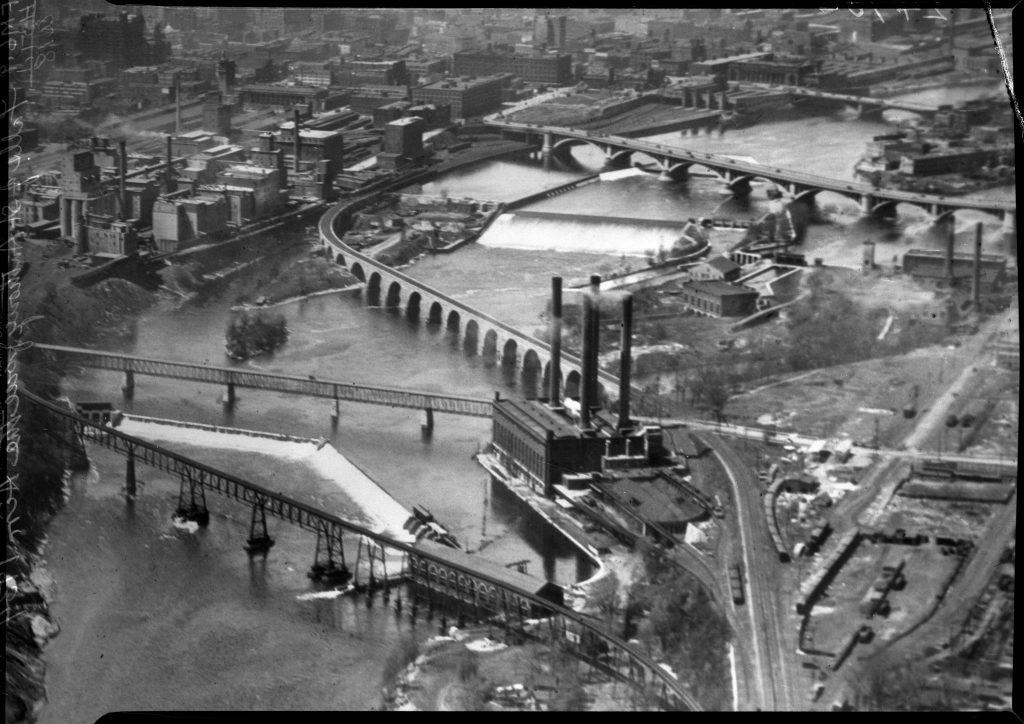 1934: Aerial View of post-dam construction at Saint Anthony Falls. 
Courtesy of Minnesota Historical Society.
The Problem
The Roots
The Solutions
Minnesota has some of the worst racial disparities in the nation and a history of Indigenous dispossession and disempowerment. Industrial capitalism is a slow violence aimed at vulnerable populations. We focused on how to center community voices in forming more equitable and accountable policy.
Disinvestment in communities of color and the impact of industrialization build on the structure of settler colonialism, which aspires to eliminate Indigenous peoples and their rights. The rise of a milling industry on Indigenous sacred space, white flight, and practices such as redlining created landscapes of inequality that manifest in exclusionary redevelopment schemes.
All people deserve to have their demands for equity heard and acted upon. Governments and institutions must take responsibility for restitution by engaging with communities to rectify past actions. Truth telling and preserving land for future generations must replace the neglect of marginalized people's experience.