Los Angeles and the Inland Empire, CA
Witnessing the Slow Violence of the Supply Chain
Exhibition Open: September 23—November 05, 2023 #= pll__( 'Exhibition Open' ); ?>
Japanese American National Museum & Riverside Art Museum
Japanese American National Museum: Sept 23 - Oct 1
Riverside Art Museum: Oct 14 - Nov 4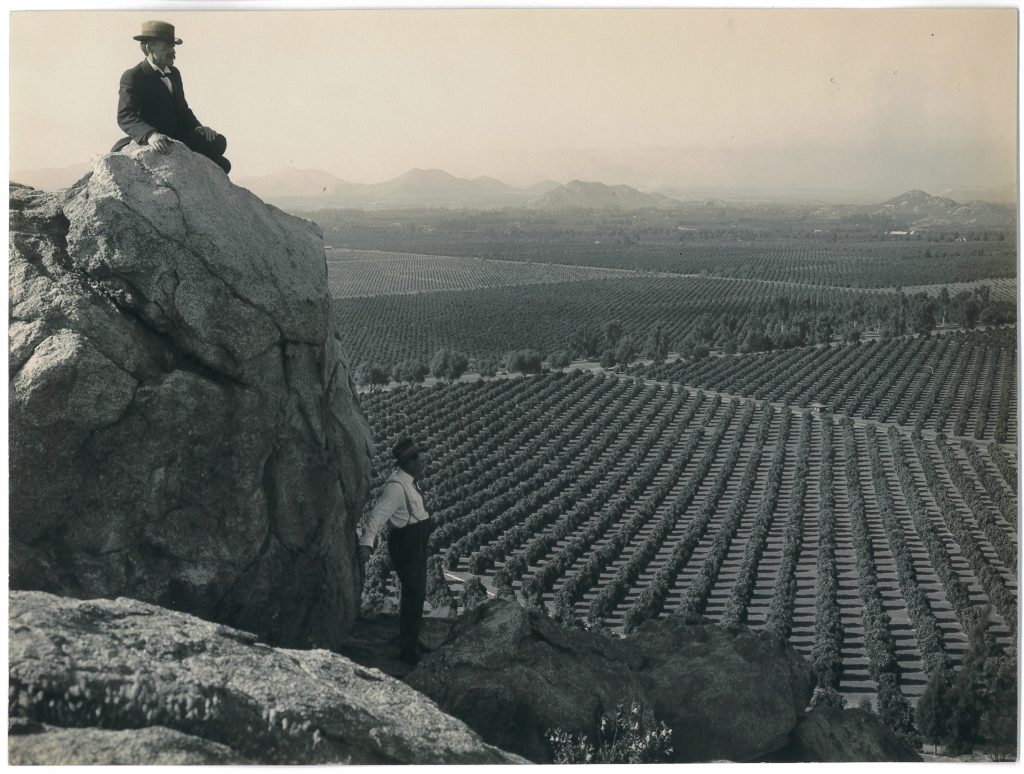 Vistas of citrus groves helped promote the region as the Orange Empire by the 1910s.
Courtesy of The Claremont Colleges Library, David Boulé California Citrus Collection.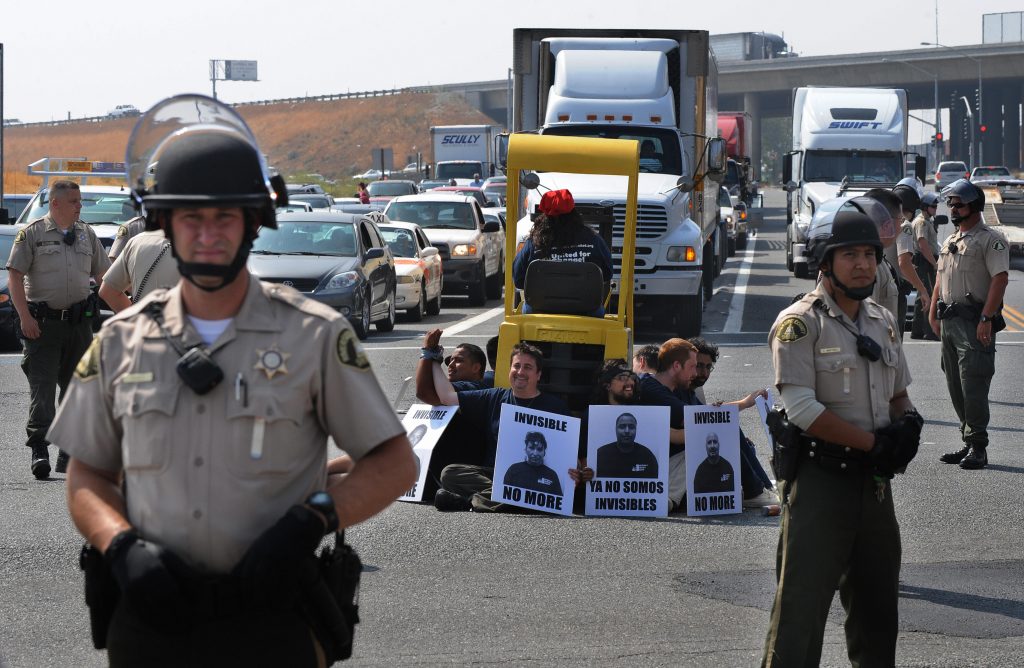 2009: Warehouse workers block truck traffic, choking the supply chain to advocate for labor rights.
Courtesy of Mark Ralston/AFP/Getty Images.
The Problem
The Roots
The Solutions
60 miles east of LA and the busiest ports in the U.S., goods movement dominates the lives of Riverside and San Bernardino County residents. At work, community members toil in unstable, underpaid, and physically demanding warehouse jobs. At home, they breathe air polluted by diesel trucks, trains, and planes, which continually move goods through the area. Over time, these conditions enact a slow violence damaging both bodies and minds.
Once an "inland empire" of citrus groves and packing houses, the region has shifted from agriculture to defense industries to logistics. Today, warehouses have overtaken the landscape at the expense of local environments and disproportionately harm working-class and majority-Latinx communities who live and work in the area.
"People over profits!" Communities along the supply chain recognize that change comes from collective struggle. We will continue to fight for clean air as a human right, the end of "diesel-death zones," and secure jobs at livable wages.