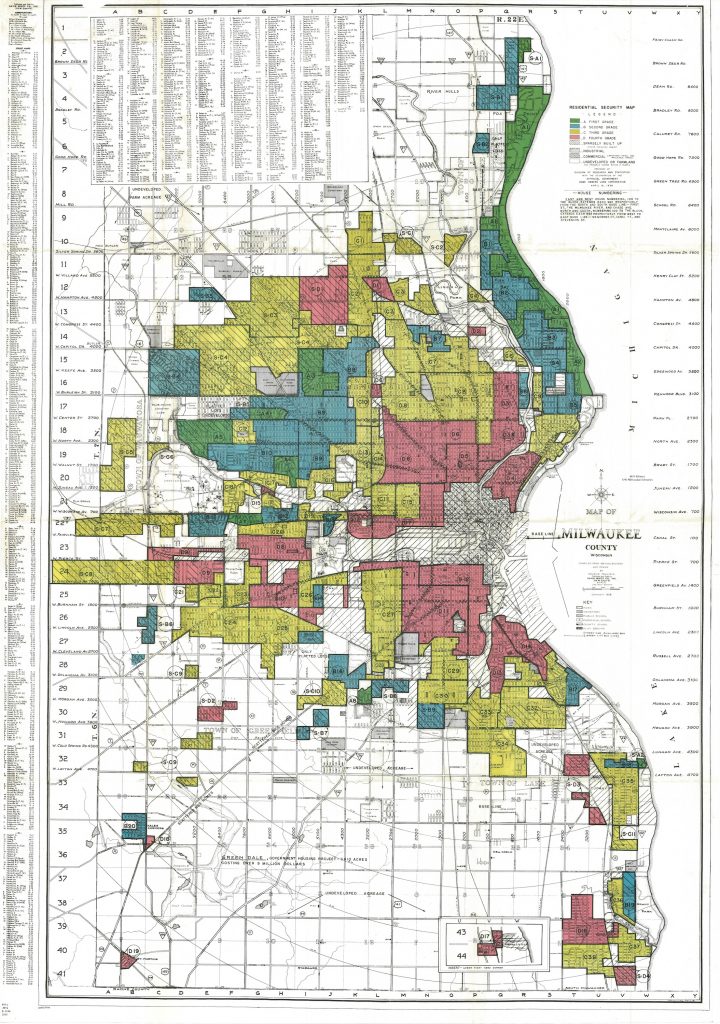 "Redlining" map from 1938 showing neighborhoods (in red) that were subject to discriminatory practices.
Courtesy of University of Wisconsin Milwaukee, American Geographical Society Library.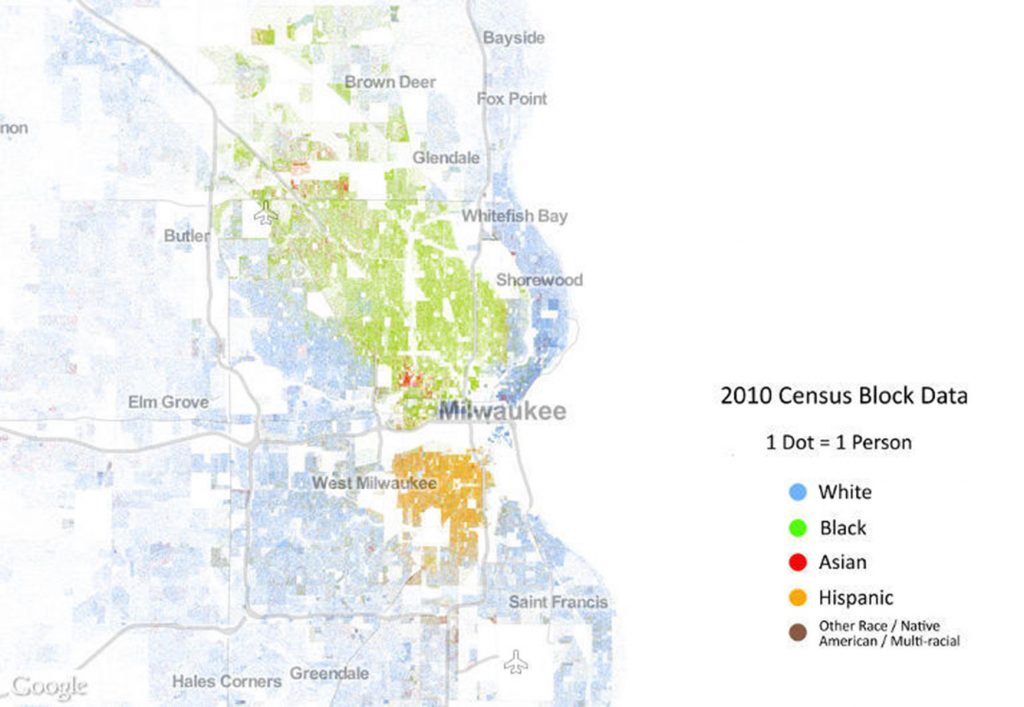 A "Racial Dot Map" based on census data from 2010 shows a segregated city.
© 2013, Weldon Cooper Center for Public Service, Rector and Visitors of the University of Virginia (Dustin A. Cable, creator).
The Problem
The Roots
The Solutions
Milwaukee's Northside is segregated and disenfranchised. Mainstream media and city government officials focus on crime, poverty, and blight, making residents of Northside neighborhoods appear as hapless victims. However, this area is racially, economically, and culturally diverse.
After the 1930s, redlining and unjust real estate financing destroyed residential neighborhoods. Between the mid 1960s and the early 1980s, urban renewal razed cultural institutions and community spaces; Government-sponsored divestment and policing reproduced a form of environmental injustice. By the 1980s, industrial jobs disappeared, and African American and working-class residents found themselves trapped in segregated neighborhoods with substandard living conditions.
Local community activists address health, housing, transit, criminal, and food justice issues via urban agriculture projects, reuse of boarded-up homes, and community block-watches. This exhibit documents how small, localized acts of caring and empathy can inspire social action and civic change.