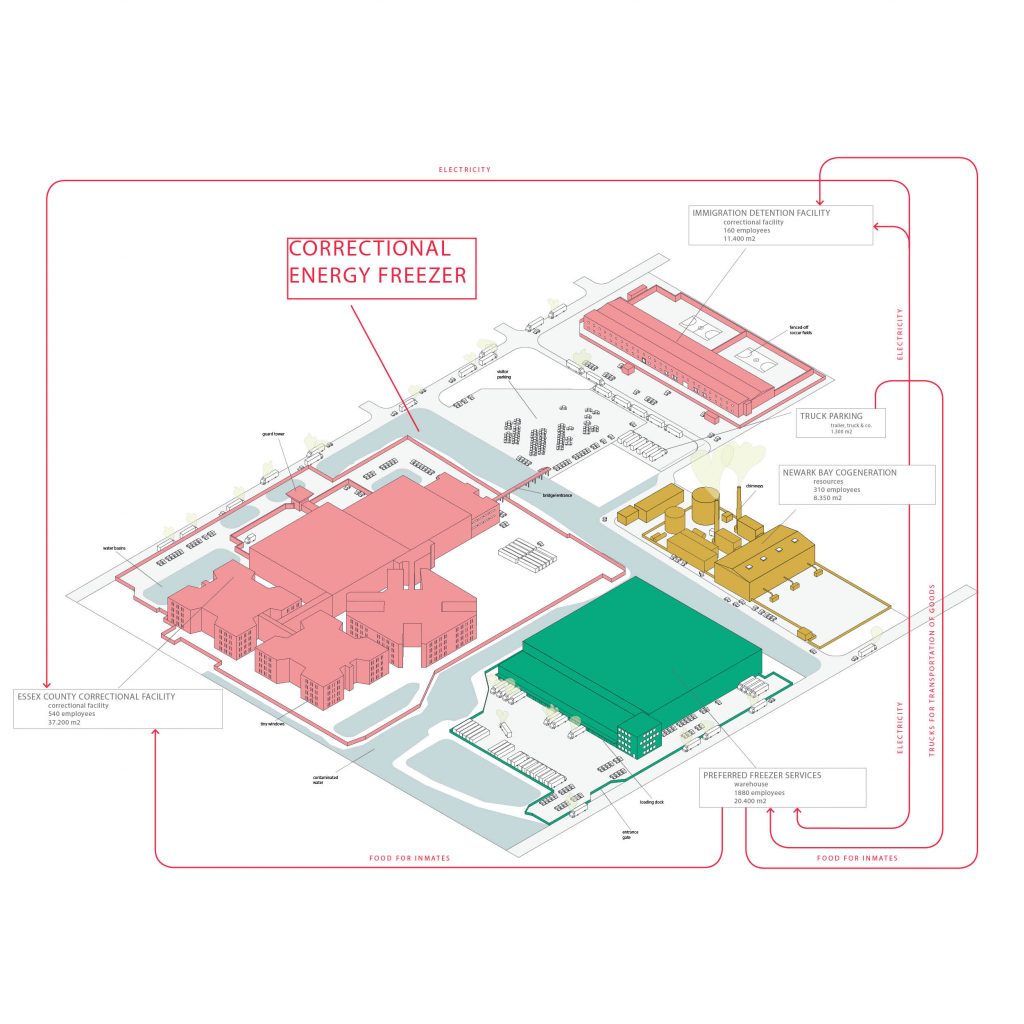 2019: Problematic ecologies such as a refrigerated warehouse next to a jail and an immigration detention center.
Courtesy of Fabienne Hierrzer, Brian McGrath, Peter Robinson, ICC.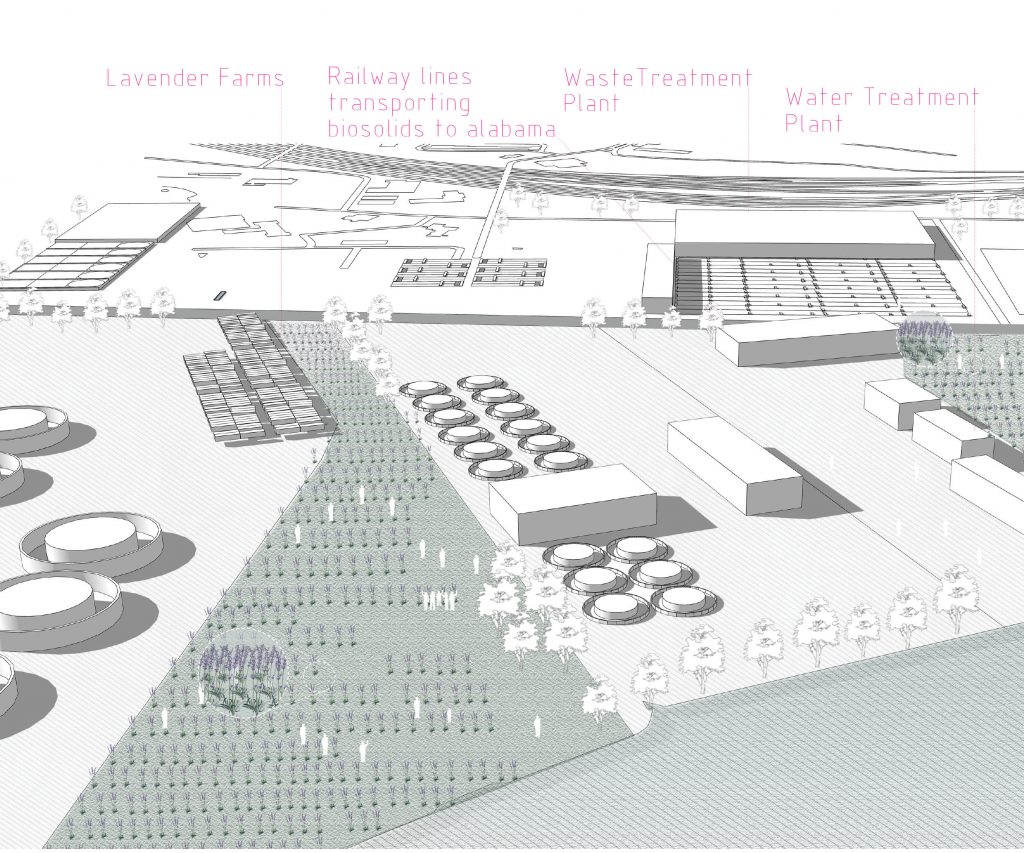 2029: ICC-supported aromatic lavender farm, nurtured by the organic solids produced by a sewage treatment plant.
Courtesy of Vaishnavi Reddy, Brian McGrath, Peter Robinson, ICC.
The Problem
The Roots
The Solutions
Ironbound is home to a legacy of exploitation, beginning with the violent removal of the Lenape people and the marginalization of communities of color and poor people, followed by successive waves of industrialization and environmental destruction, to the creation of sacrifice port and logistical zones supporting the region's consumption and waste habits.
In the 1920s, the Port Authority began a project of infill industrialization in the Ironbound. Former marshlands gave rise to the airport, seaport, garbage dumps and industrial base of the region. This concentration of pollution is the product of racism, settler colonialism, and the failure of democratic systems.
ICC is committed to intersectional, frontline-led, organizing and resistance strategies that hold the promise of well-being, liberation, and self-determination. ICC's approach to environmental justice is focused on a Just Transition to a regenerative economy grounded in the Jemez Principles.