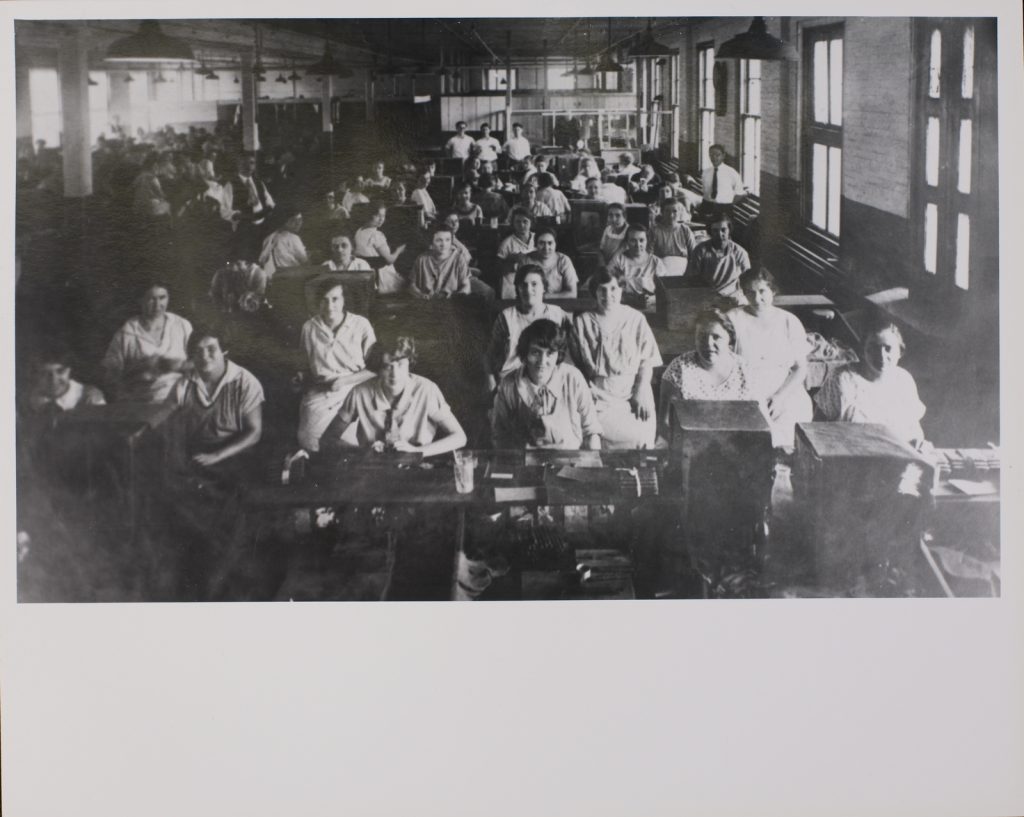 Ca. 1930: Immigrant workers in New Brunswick cigar factory.
Courtesy of American Hungarian Foundation/Rutgers University.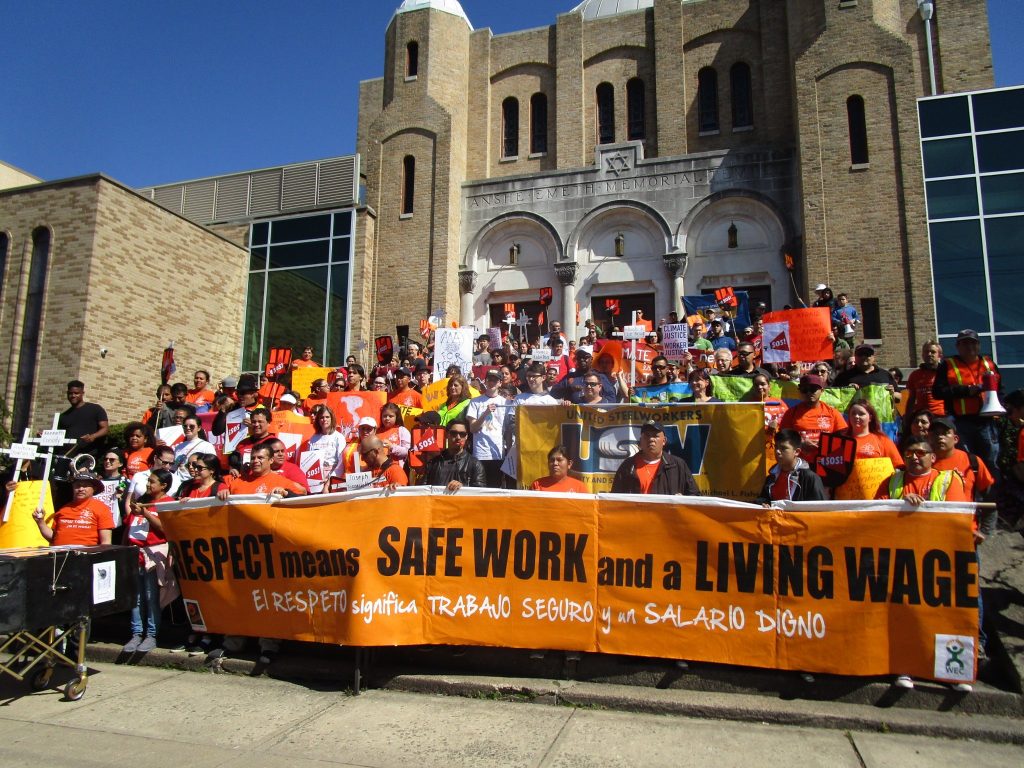 2018: Immigrant workers in New Brunswick, protesting for "safe work and a living wage."
Courtesy of Louis Kimmel (New Labor).
The Problem
The Roots
The Solutions
Many New Brunswick residents work in poor conditions exacerbated by extreme weather induced by climate change, often in perma-temporary positions for low pay. Recent immigrants, many undocumented, flock to "temp towns" like New Brunswick, where the population is 56% Latinx and agencies hire with a nod and wink. Inadequate training and unsafe employer practices force laborers to work in dangerous temperatures.
As the "hub city" for tristate-area transportation and low-wage jobs, New Brunswick has historically attracted large immigrant groups unable to secure better-paying jobs due to xenophobia: nineteenth-century Irish canal builders, twentieth-century Hungarian factory workers, and twenty-first century Latinx service workers. Employers have capitalized on language barriers and labor availability to exploit workers.
New Labor supports, educates, and organizes workers, operating the Latino Occupational Safety and Health Initiative and advocating for climate change protections in labor law.