Charlotte, North Carolina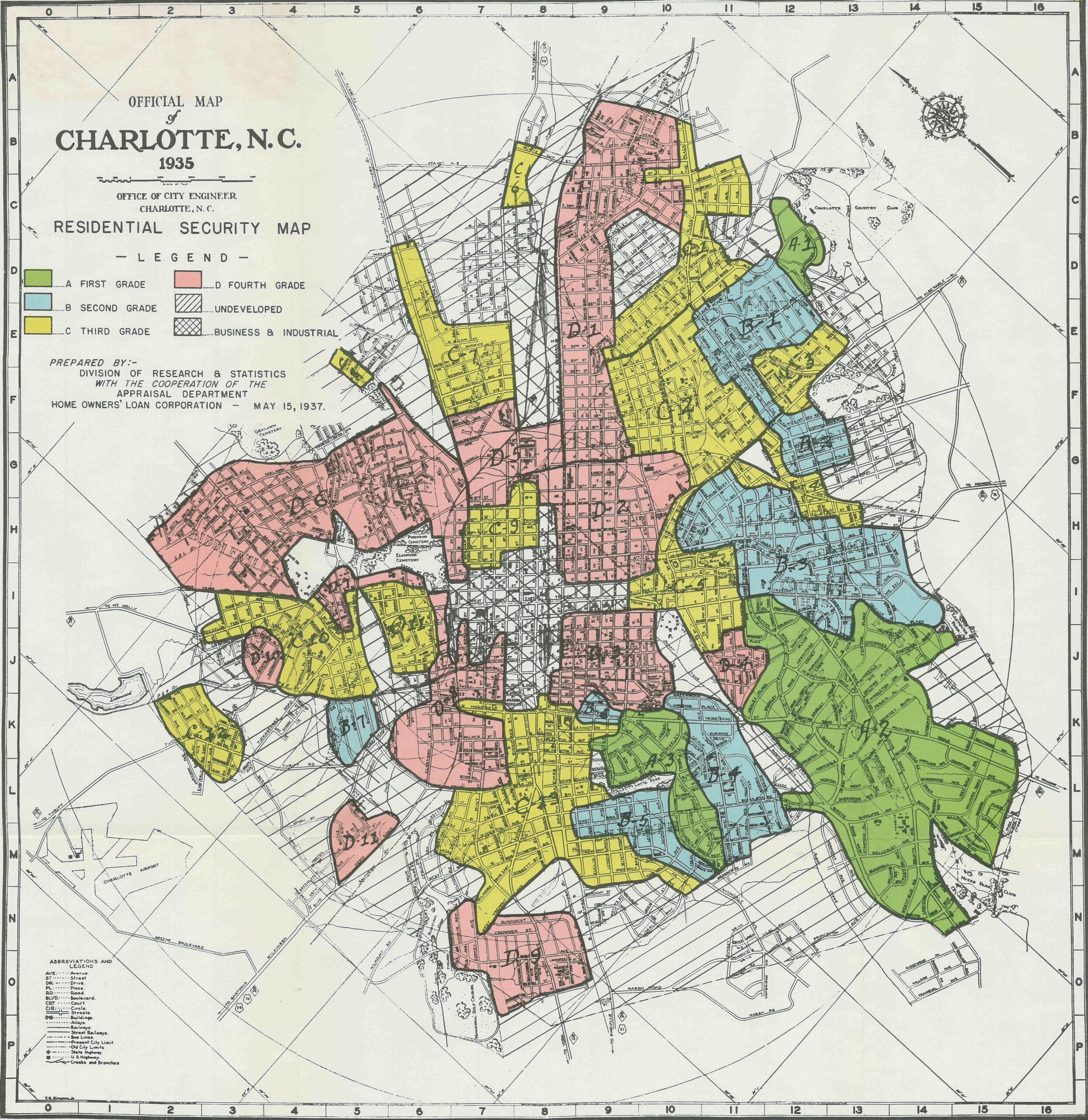 1935 map of Charlotte showing neighborhoods (in red) subjected to discriminatory lending practices.
Courtesy of Mapping Inequality Online Archive.
Crescent and Wedge inequalities today by (a) income, (b) race, (c) access to environmental justice.
 Courtesy of the City of Charlotte.
The Problem
The Roots
The Solutions
Charlotte is a diverse, welcoming city. Yet it is known for its map of "crescent and wedge" race and income inequalities, ranking last in economic mobility out of 50 largest US cities. Climate change spurs increasing flooding and gentrification, worsening freedom of movement for people of color, immigrants, and youth.
Charlotte's environmental injustices flow via water. Creeks were foundational to the city's development. They enabled European settlement, gold mining, coal-powered industry, and polluting textile mills. Charlotte's creeks are sites of environmental racism, flooding, and displacement–but also resilience. 
Charlotte is a central hub in the environmental justice movement with teachers, students, and schools in the lead. Naming past harms as part of our city's story is a first step towards repair. Community-led solutions, like climate curriculum in our schools, creek restoration, green spaces, and fair employment and housing, will ensure just futures for residents old and new.