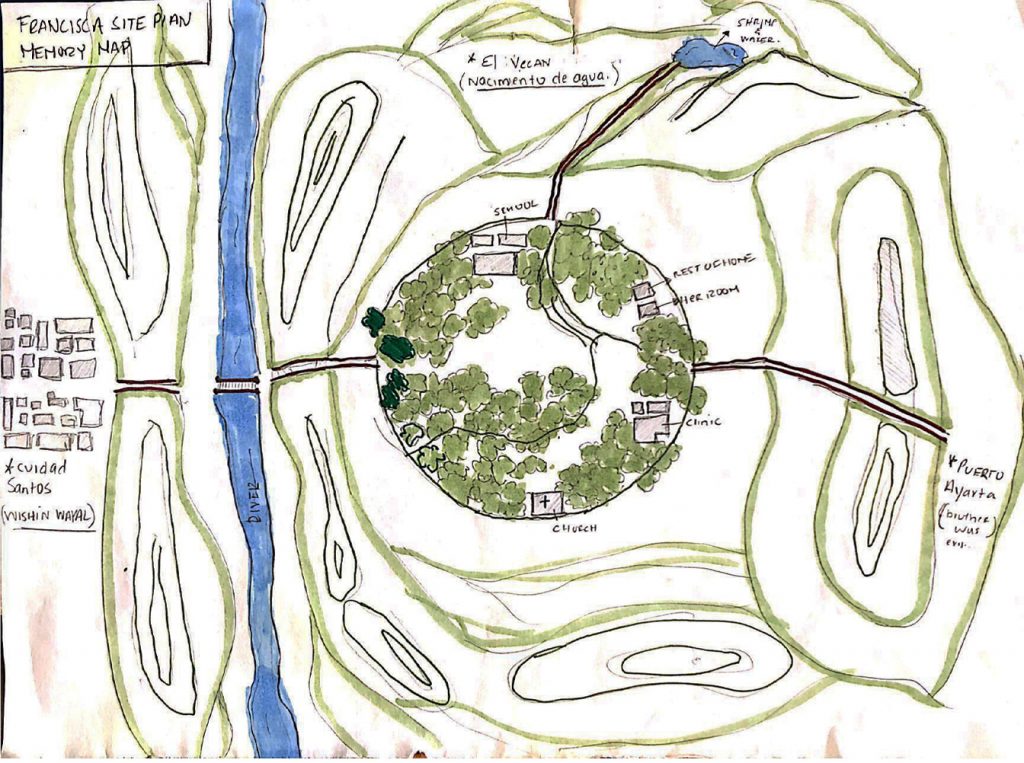 Map from Francisca's description of her town in Mexico; drawing by Sara Alzate.
Courtesy of Sara Alzate.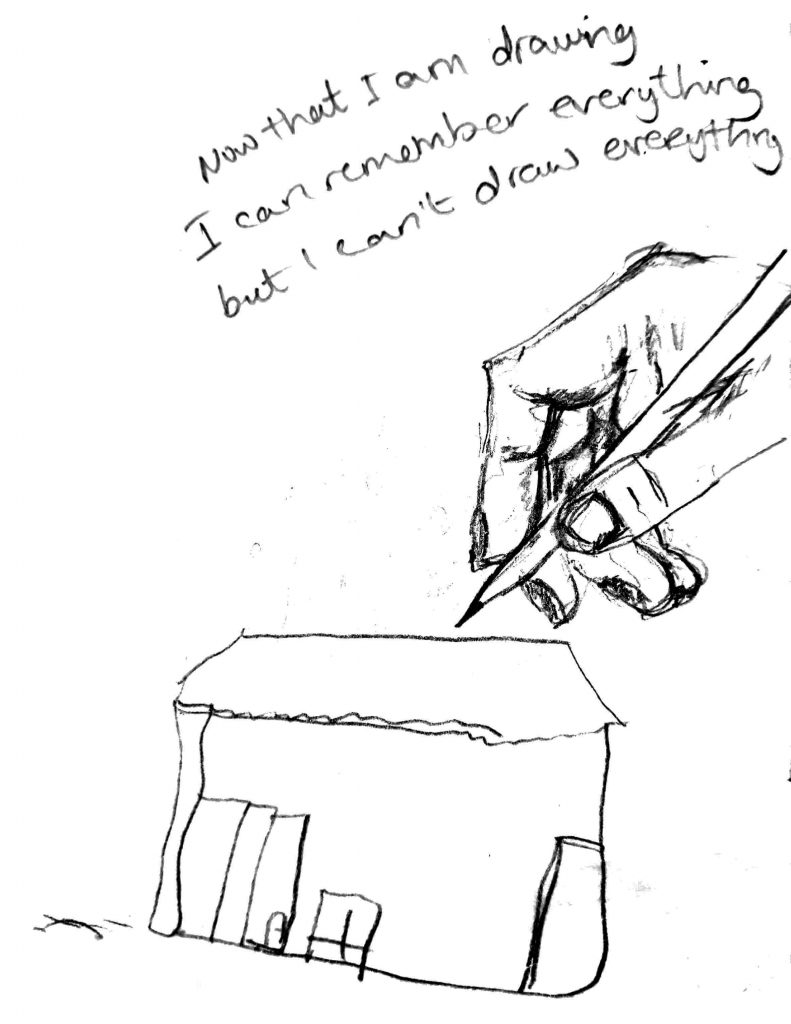 Sketch of Ana drawing, by Victoria Gomes.
Courtesy of Victoria Gomes.
The Problem
The Roots
The Solutions
Immigrant agricultural workers in South Florida are often subject to environmental risks such as heat stress and chronic pesticide exposure.
The Homestead agricultural district has long depended on immigrant labor. Since 2001, drought in Central America linked to climate change has increasingly left agricultural workers with little choice but to emigrate. Some arrive in Homestead without legal status and are therefore subject to abusive conditions, extremely low wages, and even wage theft. Because of their vulnerability, they also hesitate to seek medical care, report problems to authorities, or advocate for themselves in the workplace or in the broader political arena.
WeCount! takes action to defend the rights of workers and the dignity of undocumented persons. WeCount! invests in educating our community, amplifying the voices of workers, and advocating for legislation that will ensure safe working conditions and living wages.