Catch a Screening of The Sacrifice Zone During October!
Published on October 09, 2020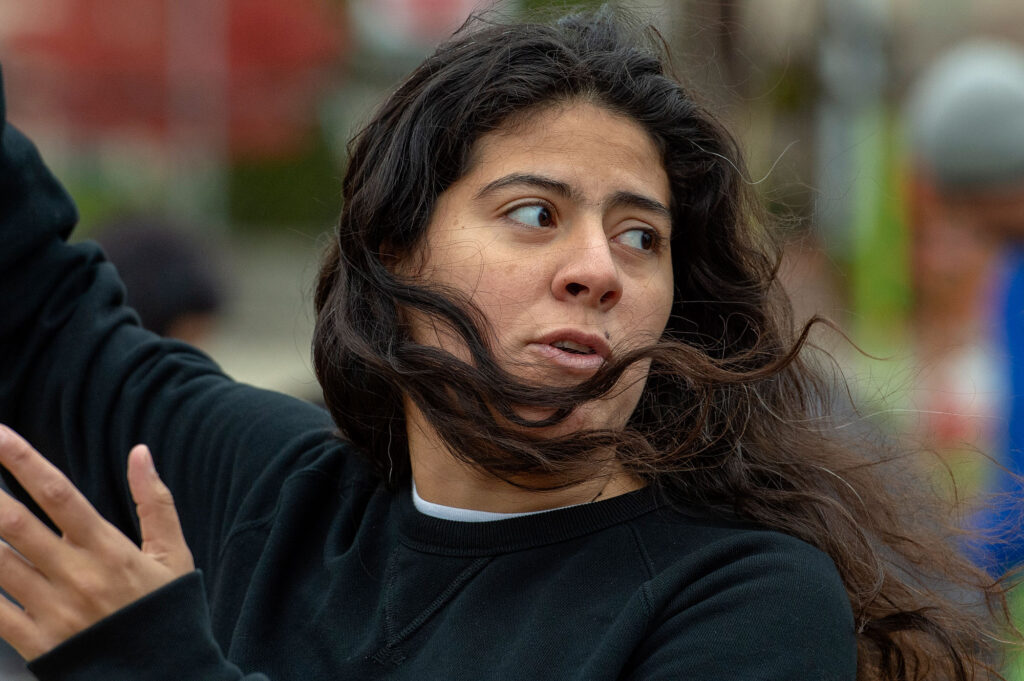 Catch a Screening of The Sacrifice Zone During October!
The Sacrifice Zone is a powerful film exploring the legacy of environmental racism in the Ironbound district of Newark NJ featuring one of our amazing HAL community partners, Maria López-Nuñez of the Ironbound Community Corporation!
THE FILM: The Sacrifice Zone
The Ironbound district in Newark, New Jersey is one of the most toxic neighborhoods in America. Maria López-Nuñez and her colleagues are waging a war for environmental justice, fighting to prevent surrounding factories from obtaining "permits to pollute." Working in collaboration with her community and local politicians for the right to breathe clean air, their efforts have recently paid off in a groundbreaking new law to protect the state's most vulnerable communities from polluters.
"I can't call it anything other than a sacrifice zone - a zone that's been deemed these lives don't matter as much." – Maria López-Nuñez
To learn more about the film visit thesacrificezone.org
SCREENINGS
Oct 17-25: Montclair Film Festival
Montclair Film's 9th annual festival will feature The Sacrifice Zone, followed by a post-screening panel discussion with Senator Troy Singleton, Maria Lopez-Nunez of the Ironbound Community Center, and Elizabeth Yeampierre, Co-Chair of Climate Justice Alliance. The film and panel discussion can be viewed on demand anytime between the 16th and 25th. Get your tickets now! https://montclairfilm.org/events/the-sacrifice-zone/
Oct 12-18: Princeton Environmental Film Festival
Princeton Library's 14th Environmental Film Festival will screen The Sacrifice Zone free of charge. All films will be presented virtually and able to be viewed on demand anytime between the 12th and 18th. Panel discussion on Tuesday Oct 13, 7pm. Details: https://www.crowdcast.io/e/peff-sacrificezone/register
Oct 15, Thu 8:00-9:00pm: NJTV primetime broadcast
Tune in to your television at 8:00pm for a primetime broadcast of The Sacrifice Zone. Channel information and details on the broadcast can be found here: https://www.njtvonline.org/
Oct 18, Sunday: UNAFF's 23rd United Nations Association Film Festival
Film available for California residents only to screen all day on the 18th, a post-screening panel discussion with filmmakers will happen at 9:00pm ET. http://www.unaff.org/2020/f_SacrificeZone.html
THE FILMMAKERS: Talking Eyes Media
Talking Eyes Media is a non-profit company that strives to stimulate public dialogue & advocate for positive social change. The Sacrifice Zone is a valuable tool for the environmental justice movement to build its base and encourage legislators to implement policies that directly impact the fate of millions of people. The Sacrifice Zone is part of the Newest Americans initiative at Rutgers University-Newark.
If you would like to host a screening of this film, contact Talking Eyes Media to request a screening.
To find out more about environmental issues in Newark, check out the local Newark stories on our website:
Building Resistance in a Burdened Community and
Reclaiming Our Land from the Flows of Global Capitalism