HAL Summer Session 2: Storytelling Today
Published on July 07, 2020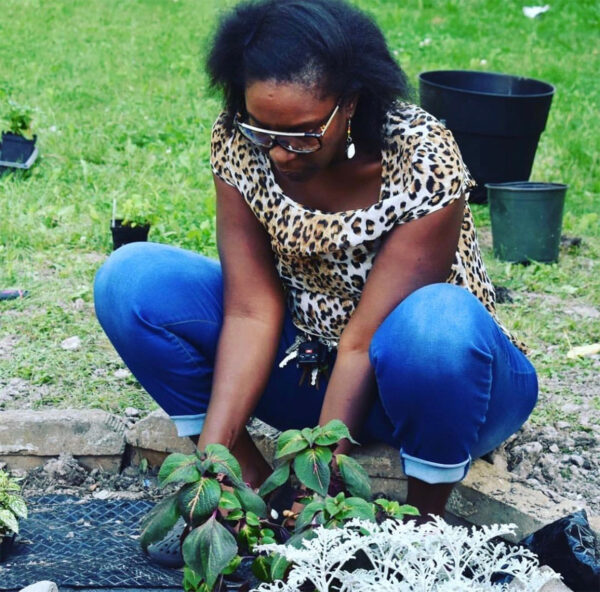 Peace Garden Project MKE transforms makeshift roadside memorials into sites of beauty. Courtesy of Camille Mays.
HAL Summer Session 2: Storytelling Today
We're very excited for our second HAL Summer Storytelling Session Thursday July 9th at 1pm EST/10am PST!
These sessions will be an opportunity to hear from our partners in this moment of pandemic & anti-racist, Black Lives Matter protests. What we share and learn will help us collectively reimagine our plans for the fall and shape the building blocks for the future of HAL, and each session will grow out of the previous one.
We're delighted that this session will feature community partners Camille Mays of Peace Garden Project MKE in Milwaukee and Tobias Fox of Newark Science & Sustainability in Newark telling stories from their ongoing local efforts. The event will be participatory and we encourage you to have a piece of paper and marker/pen.
The details:
Session 2: Storytelling Today
Thursday July 9th
1:00-2:30pm EST/10:00-1:30 PST
RSVP here: https://halsummersession2.eventbrite.com
Zoom Info: https://us02web.zoom.us/j/83267943058
---
To learn more about environmental issues in Milwaukee, check out:
Urban Blight as Environmental Injustice
To learn more about environmental issues in Newark, check out:
Building Resistance in a Burdened Community and Reclaiming Our Land from the Flows of Global Capitalism
Peace Garden Project MKE is accepting donations for "flowers, mulch, art supplies, soil, and for upcoming peace garden requests." To donate: https://www.paypal.me/peacegardenpromke
Newark Science & Sustainability is accepting donations to provide "sustainable living practice education for students ages 11 and up" such as "community service, field trips, workshops and indoor/ outdoor hands-on experiences." Check out their Facebook page for a link to donate: https://www.facebook.com/NewarkSAS/