October Climates of Inequality Events in Chicago
Published on September 29, 2020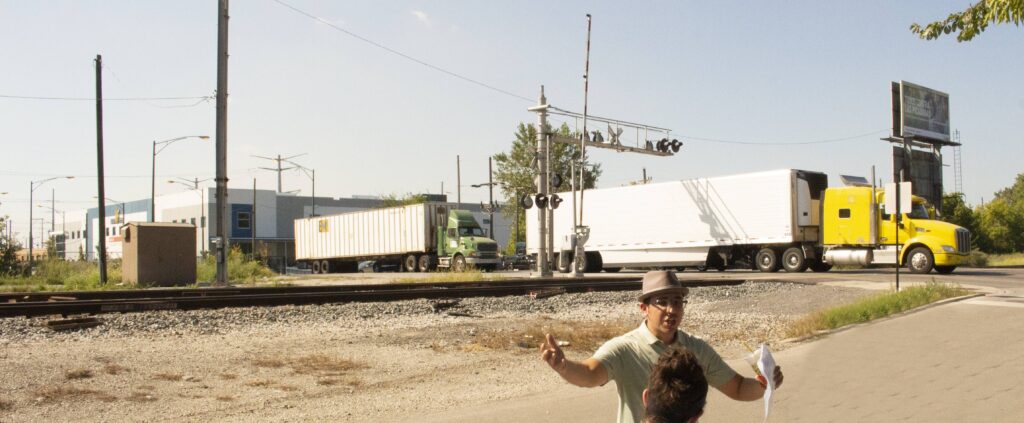 In October, our partners at the University of Illinois-Chicago's Rafael Cintrón Ortiz Latino Cultural Center continue hosting a series of virtual presentations and dialogues exploring themes from their local story, "Resisting Cycles of Environmental Injustice in Little Village."
Wednesday, October 7th, 4:30pm-5:30pm (Central Time) — Ian Zeitlin with Sunrise Movement-Chicago Hub will discuss efforts to pass the Green New Deal and rectify economic inequity and stop the impending climate crisis. The event will highlight the ways that the push for the Green New Deal is intertwined with Black Lives Matter and other liberation movements.
Wednesday, October 14th, 4:30pm-5:30pm (Central Time) — Oscar Chacón with Alianza Americas will present on the continuing intersection of structural environmental degradation in the corridor stretching from southern Mexico through Central America, a region now heavily impacted by the COVID-19 pandemic.
Wednesday, October 28th, 4:30pm-5:30pm (Central Time) — Amalia NietoGomez of Alliance of the Southeast and Olga Bautista of Alliance for the Great Lakes will outline local efforts to confront environmental racism in the redevelopment of Chicago's southeast side and in land-use practices throughout the city at large. This event will highlight the need for robust community engagement as residents and NGO's work to change the zoning, permitting, and enforcement landscape in Chicago's industrial corridors.
Register for all three events HERE!
To learn more about the Latino Cultural Center, visit https://latinocultural.uic.edu/.
Get to know HAL and LCC's community partners in Chicago, Little Village Environmental Justice Organization, Alianza Americas, Alliance of the Southeast, and Alliance for the Great Lakes.