University of The Bahamas-North Memorial Fence Documentary
Published on March 05, 2020
by University of The Bahamas
The Climates of Inequality In Grand Bahama After Dorian exhibit launched at the Sustainable Grand Bahamas Hurricane Dorian Conference, March 5-7, 2020.
According to UB-North's press release:
"The exhibit and an installation will be open for attendees and the general public throughout the Sustainable Grand Bahama Conference to learn about local efforts to assess the impact of Hurricane Dorian on Grand Bahama and understand its roots in climate change fueled by global inequalities. The exhibit also documents solutions that the University of The Bahamas are leading, along with other island-based non-governmental organizations, Bahamas National Trust, Waterkeepers Bahamas, and Save Our Bays. The exhibit invites guests to "visit" with survivors of Hurricane Dorian on Grand Bahama by listening to their oral histories collected by UB-North students. Student multimedia productions will also allow visitors to see both the local impact of Dorian and the ways that residents are moving forward and acting to adapt and rebuild their lives and restore their communities.
This is the first installation of a local exhibit, part of which will added to the international traveling multi-media exhibition: Climates of Inequality: Stories of Environmental Justice that brings together contributors from 22 cities across the hemisphere who are sharing their local histories of environmental justice to develop a collective vision for activating community memory for global climate justice. This is led by the Humanities Action Lab of Rutgers University-Newark which UB-North has partnered with on the project
After its launch at this conference, the local exhibit will be installed in various places in Grand Bahama throughout the year and aims to be joined by the International exhibit sometime in 2021."
Learn more about UB-North's exhibit on the conference website.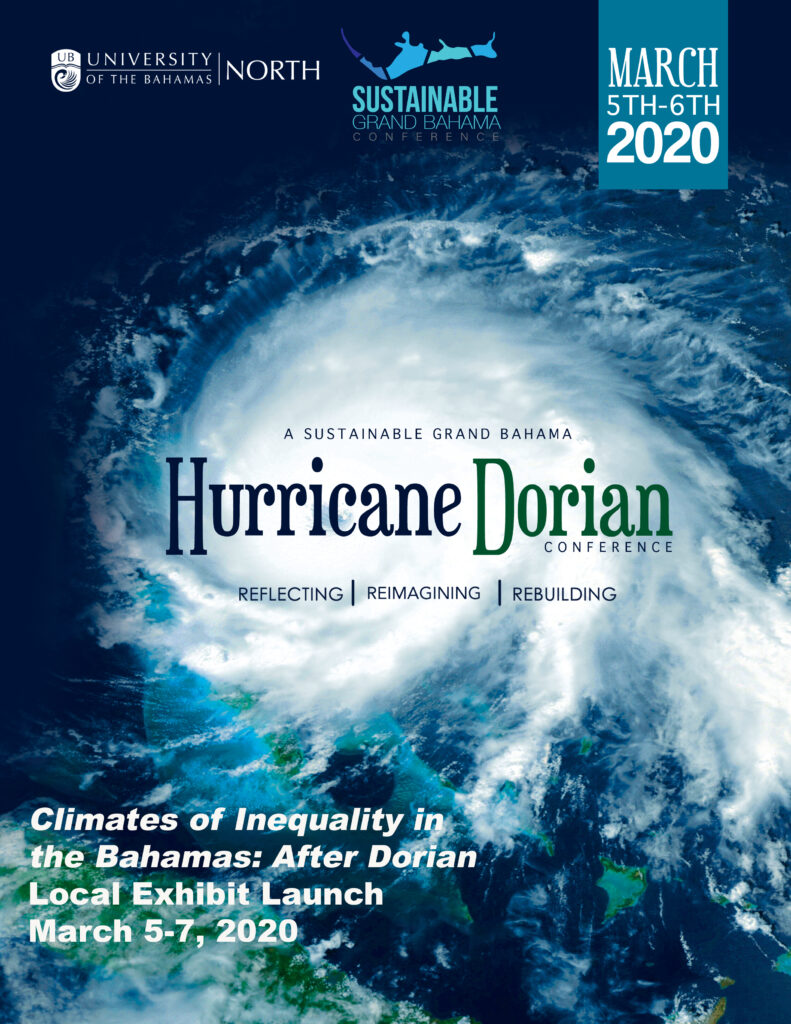 Short documentary about the building of the University of Bahamas-North Memorial Fence, an installation for the Climates of Inequality In Grand Bahama After Dorian exhibit.